Want to sell or consign your equipment?
Call us and learn how!
Se Habla Español
Dallas:
972-642-0513
---
Arlington:
682-252-4020
---
Irving:
972-579-4612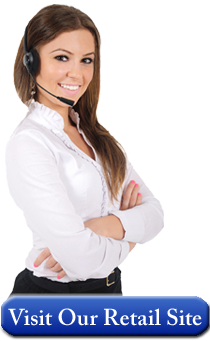 Turbofan Convection Is Perfection
Versitile At Last!

As part of the new product education series here at Main Auction Services, we continue with a favorite in the restaurant industry, convection ovens. How many of you out there have convection ovens and wish you had the ability to bake roast and cook in them as well? Versatility at last is here. Newly designed Turbofan convection ovens are reborn as a complete line of products with your wishes in mind. The best of breed in the Turbofan range are easy to use, have increased application, future-proof durability, sealed enameled sides for easy cleaning; and incredible features. In addition, the P Series proofer, holding cabinets and oven support stands make it the quickest to introduce to the real estate in your already full kitchen.
Today's convection oven systems offer portability designed to suit almost any application. Be it cafe, kiosk, restaurant, institution, or convenience store. Expandable for catering as well, these new expandable platforms with new options for stacked and sized footprints, have increased tray loading capacity and smart door design for safety. Smart DNA in the lines complement each other and Turbofan explains they have listened to you out there and have come up with some designs that will be superior in operation for multiple environments and your ever changing trending food needs.
Cafes, convenience stores, quick service restaurants, stadiums, supermarkets, room service, hotels, theme parks, institutions, schools, colleges, universities, kiosks, canteens, bakeries, conference venues, motels, restaurants, cafes, patisseries, chain bakeries, service stations, pizza parlor locations are just a few of the real life situations you now have options for to bake, cook, and roast your way into scrumptious profits with. Superior durable construction paired with genius design means you can fix a chocolate cake or a prime rib in the same oven. Consistent effortless and flawless prep mean delicious new offers for your dining patrons pleasure.

Baking - Performance benchmarks are raised again as the new Turbofan convection ovens support high volume airflow with the bi directional fan systems, larger fans and higher power fan motors enhance the evenness of cooking inside and across the tray. Day after day broader range of increased tray spacing and loading capacities mean the new models are perfect for all your convenience products.
American and Euronorm pan sizes insure companion proofer and holding cabinets in an 8, 10, or 12 tray capacity. If you are a kiosk or salad station, quick use items are essential. These new convention ovens are ideal for things like bake-off use, you can now have frozen dough, pre-proofed frozen dough and par bake products as well. Hundreds of cookies, breads, snack items are options for quick impulse sale.
Roasting and Cooking - Foodservice applications like roasting beef, chicken, lamb and pork are but a purchase of meat away and can greatly increase your range of meals like meat loaf, pies, potato bakes, and braised steaks and casseroles options for daily and managers specials.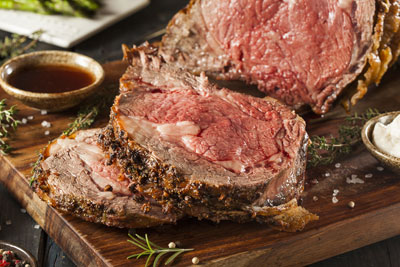 Upgraded fan systems of these tidy convection oven ranges are upgraded to meet with greater power delivering increased air volume and distribution of heat and yield even cooking like never before. User friendliness of this whole series of foodservice equipment are awesome. From the porcelain enamel linings to the impervious oven surface; easy to clean is the watchword of the kitchen close.
Regeneration - Weddings, catering events, fairs and special events in convention settings are well suited to regeneration of bulk and single portion dishes. The work horse utility ovens can work for everything from independent caterers to large institutions with ease. From vegetables to proteins, and starch foods this definitive Turbofan convection oven has raised the bar.
Turbofan Series convection ovens are also well suited to the regeneration of bulk and single portion dishes. The specialty and utility ovens can work for everything from independent caterers to large institutions but especially suit the regeneration of vegetables, proteins and starch food products. Precision digital controls with display, knob driven time and temperature controls mean full electronic precision for complete accuracy. The central return on control knobs also feature industry leading 20mm displays for both time and temperature which are so easy to read...
While different models feature different new options, it can be said that you will not be hampered by the lack of options. The new Turbofan ranges have capacity increases within the same footprint, stackable units, and have the greatest freedom for extra flexibility in space required. It all stacks up as they say to small spaces can delivery the best results and you can take that to the bank...Find out more
Main Auction Services wants to be the restaurant store you think of first. Main Auction Services has facilities in Dallas, TX and Houston, TX. For more information about upcoming sales please call 972-642-0513 (Dallas), 972-579-4612 (Irving) or 713-690-1231 (Houston). Main Auction Services provides services throughout the state of Texas, including Austin and San Antonio.