Want to sell or consign your equipment?
Call us and learn how!
Se Habla Español
Dallas:
972-642-0513
---
Arlington:
682-252-4020
---
Irving:
972-579-4612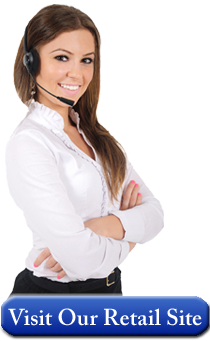 Robots Taking Orders
New Methods To Consider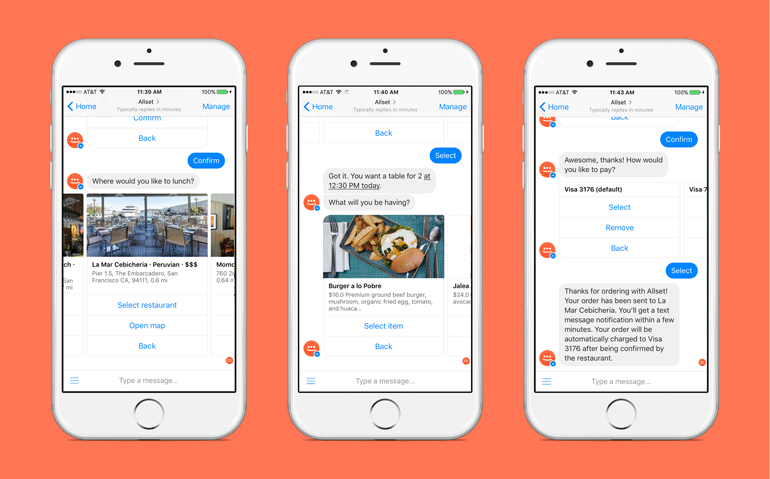 If you have take out for delivery or for pick up this article may be of interest to you. A growing issue among nationwide restaurants is what is the easiest way for your patrons to order on line for pick up or delivery? While many national chains have apps, mobile apps which are common, they may be limited by smartphone real estate. In light of this some new companies are using disruptive technology like social media, automated ordering which could be the wave of the future.
Main Auction Services will provide this information for educations purposes as restaurants consider new technology solutions to garner more market share. If you are not yet taking a look at the technology based solutions available to you as a restaurant owner then by all means let's talk about your options.
There are a variety of types of things out there to consider: Chatbot ordering, conversational ordering, social ordering, or conversational commerce. The name aside, what it means is social media platforms like Twitter, Facebook, and Slack are a means for customers to put an order in and pay for their meals. In fact many see it as the way of the future due to the spontaneous nature of it, and ease of use...
What's Different Than A Phone Application?
No app to download or create a profile on. Proponents say integration into the POS system, ordering and payment is seamless
Conversational ordering platforms on Twitter and Facebook Messenger in partnership with Convertible Inc. Offers on conversational ordering are quite popular this year. For most it will be an upgrade to existing point-of-sale systems. But it really eliminates the battle for space on smartphone screens.
To address that tendency, Dallas-based Wingstop launched a conversational ordering platform in June on Twitter and Facebook Messenger in partnership with Conversable Inc., a Software-as-a-Service system. Customers can direct-message the word "order" to Wingstop on Twitter, or message the chain via Facebook Messenger. They are then taken through the ordering process. Customers have access to the full menu and local pricing, and it just doesn't get any better than this. Customers can choose the location and pick-up time, and interact with the brand about allergy and nutritional information, or ask questions about the menu.
Ben Lamm, CEO of Conversable, indicates many restaurant chains are moving into social ordering, including ordering through Amazon Echo, Skype and Kik Messenger, though it seems Facebook, Twitter and Slack have garnered the most interest so far.
Dallas-based Pizza Hut has partnered with Conversable for its planned launch of chatbot ordering on Sept. 15 at all of its 6,400 units in the U.S., except for Pizza Hut Express and nontraditional locations. Customers will be able to link their Facebook Messenger account to their Pizza Hut account to reorder their favorite pizzas or saved orders using Facebook or Twitter direct message. The chatbot that interacts with customers will be able to answer questions and tell them about deals or promotions. Pizza Hut sends a receipt by email and an order confirmation message via the platform used.
When it announced the plan in July, Pizza Hut said nearly half of all orders come in through digital channels, including more than 60 percent of those digital orders via mobile device. That is a dramatic increase across the board, and is definitely worth the consideration.
Sister brand Taco Bell, another Yum concept, said earlier this year that it was testing a "TacoBot," a means of ordering through the real-time messaging tool Slack. The TacoBot is in beta test with several companies that use Slack, including SAV Studios, Thought Catalog, Giphy, Fullscreen and FoodBeast, the company said. Through Slack, users can order individually or as a group. They can also engage with the "sharp and witty" personality of the artificially intelligent TacoBot, which can make menu suggestions, or even discuss the latest film, or how it's feeling that day.
Irvine, Calif.-based Taco Bell was one of the first national quick-service chains to allow ordering and pay-ahead via mobile app, launched in 2014, as well as through the recently revamped website ta.co. The chain's investment in technology has helped cement engagement with its young Millennial and Gen Z audience. To date no reporting has been issued to the public about this type of implementation. We mention it as an option for education purposes.
Some observers, see chatbot ordering as the next "shiny new thing coming down the pipe" in restaurant technology, but it remains to be seen whether it will catch on. Many restaurant operators haven't all been necessarily jumping on board chatbot ordering.
Restaurant chains like Outback Steakhouse, Pita Pit, Round Table Pizza and Goodcents Subs use the technology company Splick.It/ONOSYS for building mobile and online ordering systems tied to loyalty programs. Services could include the ability to use social media channels to order a favorite meal or saved order by Twitter or Facebook, though without the conversational aspect of a chatbot. Mobile and web-based online ordering is already pretty easy and convenient for customers inclined to order ahead.
Of course with all the hype and discussions about all this new tech, it remains to be seen whether the the idea of social ordering is cool and catching on. Truly the bigger question is one of those things where you have to ask, will people really use it? But restaurant chains will soon learn how to make the technology work for them, if not for ordering, at least to answer basic questions, like what hours the restaurant is open, or adding customers to a wait list.
Disruptive technologies always promote new ways to make the whole dining, ordering, pick up and delivery process easy for any patron. The cost of adding these technologies to enable new options is the most critical issue facing the independents and small restaurants across the nation. You will have to evaluate this for your firm as well.
Keeping up in today's food industry means constant education in all aspects of the process from farm to table, then from the table to pick up and delivery. For more information about these types of technology based solutions, Main Auction Services, your Dallas based restaurant equipment professionals, please call us and let us help you find the best solutions out there for all your restaurant equipment needs.
Main Auction Services wants to be the restaurant store you think of first. Main Auction Services has facilities in Dallas, TX and Houston, TX. For more information about upcoming sales please call 972-642-0513 (Dallas), 972-579-4612 (Irving) or 713-690-1231 (Houston).
Main Auction Services provides services throughout the state of Texas, including Austin and San Antonio.