Want to sell or consign your equipment?
Call us and learn how!
Se Habla Español
Dallas:
972-642-0513
---
Arlington:
682-252-4020
---
Irving:
972-579-4612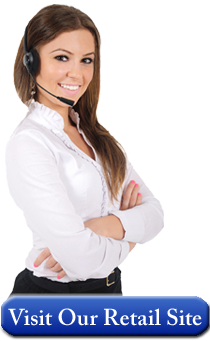 Sparkling Dining
Freedom From Grease Is A Constant Challenge
From front-of-house to heart-of-house, Main Auction Services understands that you and your staff work hard to provide great food and a great atmosphere for guests. From sparkling silverware and glasses to the pesky chore of removing greasy build-up from ovens, floors, and your other kitchen equipment, it is important to maintain a safe heart-of-house operation and high food quality. Not to mention keeping the restaurant smells that attract your clientele about the food and not smell of grease.
One of our pet peeves is slippery greasy floors that cause falls and collect grit and grime. Kitchen safety is critical to the success of any commercial kitchen. Maintenance of all restaurant equipment is also a very important part of day to day operations. Keeping the entire restaurant or facility clean is a daunting task for even a small place of business; and in today's world of frivolous lawsuits limiting liability is a must.
Removal of the grease from kitchen floors has always been the key to maintaining a safe and slip-free restaurant environment. The big issues are what to use, the time it will take to do it right for safety sake, and proper removal after cleaning. Greasy floors can defeat even the best pair of slip-free shoes, so restaurant grease removal is one of your most important safety priorities, as well as a top priority for general cleaning from tip to stern. Traditional mops and buckets often spread grease around instead of taking it off the floor. So often the grease sticks to the mop, which means as you mop the only thing you are doing compounding the issue.
The often used spray-and-squeegee methods simply smear the grease into a bigger area. Vacuum extraction is the method preferred by most leading restaurant managers, but that's just the beginning. Use the right tools and methods to ensure a clean and grease-free floor in your restaurant kitchen is also dependent on the type of chemicals you use.
It's All About The Day To Day Issues!
Degreaser - Foodservice and commercial institutions know that standard cleaners won't cut through tough restaurant grease and get to the surface below too. Dedicated degreasers have been specifically created to break up grease. They work because they surround the individual molecules so the grease can be more easily removed. While many restaurants use degreasers, remember to read the manufacturer's instructions before using any commercial degreaser, and take all proper safety precautions. Make sure the degreaser you select to use is compatible with your current flooring, and be sure you or your staff wear eye protection. This protection is great for splashing droplets, and using gloves to protect your hands insures no allergic reactions. Be sure that proper disposal of leftover degreaser liquids are safely stored. While many commercial degreasers have complicated disposal directions, many on the market today are green certified and can, after correct dilution, be poured down the drain for disposal. Just make sure to confirm with your Kitchen managers.
Time - Time is money and restaurant grease removal is usually a matter of patience as well as technique. Small particles of grease exist in the air around fryers and other equipment. If not cleaned they will accumulate on floors and other equipment gradually. A buildup of this type is a violation of code, and can't be cleaned by simply pouring degreaser on it and mopping up the results. These chemicals take time to work through the built-up layers and release them from the floor surface. Use of the correct degreaser solution, means a complete spray on a heavy layer of it on the floor and allow it to sit for at least 10 minutes. Removal of more of the grease buildup will take place and the end result is better floor traction for staff shoes.
Removal - Proper removal of grease with a degreaser will loose the grease from your floors, walls, equipment and doors, your goal should be to remove it completely without spreading it around and redepositing it to build up all over again. Mops and squeegees may remove some of the slippery film, but what they leave behind simply sticks to the floor even more stubbornly than before. Dispense and vacuum systems are specially designed for removing heavy grease from restaurant floors. Its construction is trans fat and grease resistant, the vacuum wands usually have a brush for loosening up soil from grout and other stubborn areas, and the vacuum itself cuts floor cleaning time significantly. Safer floors with better traction by throwing away your old mops and buckets and picking up a specialized vacuum removal system is optimal where possible.
The next question; with so many degreaser options in the market, how do you know which one is right for your kitchen? Here are some food-for-thought—considerations for degreaser compatibility issues in a commercial foodservice operation, including time to take effect as well as impact to employee and food safety.
No hassle products that take worry out of your biggest baked-on grease challenges.
Products formulated to penetrate under grease and lift it up from food cooking surfaces, unlike traditional degreasers that eat away at grease from the top down.
Requires no safety gloves or goggles
Foaming for vertical cling
Biodegradable formulas
Safe for use on aluminum—ovens, grills, stove hoods and vents
Available in both RTU and concentrate forms
Greasy kitchen floors eventually track into the front of the house if not on a rigid schedule for cleaning. Odors build and pretty soon patrons are compromised. Complete lines of solutions for all of your baked-on grease removal needs are out there. Main Auction Services can help with any questions you may have about innovative solutions to address any and all of your grease removal needs. Partner with your preferred manufacturers and Main Auction Services to learn how powerful products can make scrubbing and degreasing effortless. Kitchen degreasers, oven cleaners, fryer cleaners, high temp grill cleaners and clean in place oven cleaners can make more of a difference than you care to admit. Powerful, fast-acting formulas out there for purchase deal with baked on carbon and grease without rinsing which reduce grill downtime and are conveniently packaged to reduce overuse.
On a budget? Call Us Right Now… in Dallas at 972-642-0513 or in Houston at 713-690-1231
Don't forget to sign up for our Auction Alerts Newsletter on the website before you leave. This keeps you informed about items currently available for bidding.
Main Auction Services is looking forward to your call today! Ask About New Options For Equipment In Austin & San Antonio