Want to sell or consign your equipment?
Call us and learn how!
Se Habla Español
Dallas:
972-642-0513
---
Arlington:
682-252-4020
---
Irving:
972-579-4612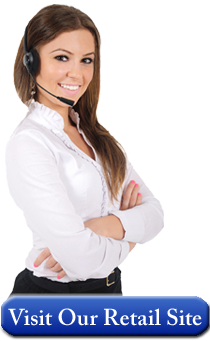 Commercial Kitchen Equipment
Are Buffets Equal To Today's School Cafeterias?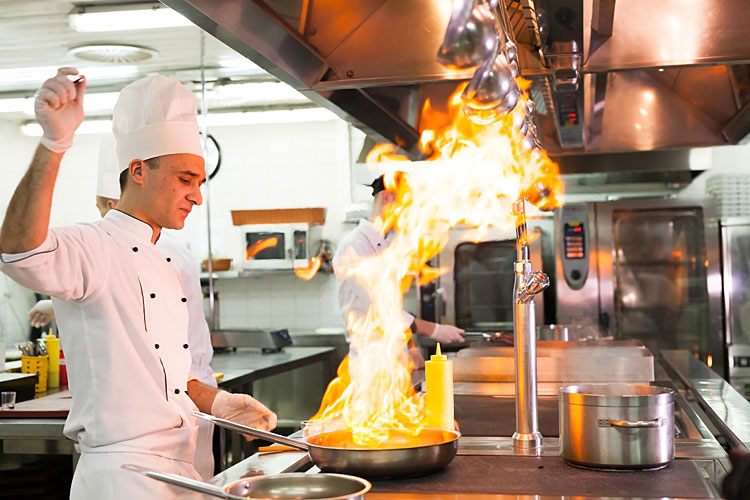 Let's Revisit Items On The Food Bar & Reduction Of Food Waste
Some very interesting facts have come to light regarding the viability of commercial kitchen equipment in foodservice from an additional source you may be unaware of. Specifically we are talking about hotel buffets, school cafeterias, college cafeterias, corporate cafeterias, casino buffets, grill buffets, hospital buffets, food banks, church cafeterias and more. Many questions are possible options for consideration as it relates to the commercial kitchen equipment industry, but one of the first things to look at is how valuable will classic meals prepared in a commercial kitchen setting be to you the general consumer, restaurant owner, or institutional facilities manager? And, in addition, can you help do your part by helping in your community reducing food waste at the same time.
We have 2 sets of statistics for your evaluation and review to consider. Perspective is of course up to you as to how you allow this to effect your bottom line. Statistics from the industry that serves the Travel, Tourism & Hospitality Restaurants Food and drink sales of cafeterias, grill-buffets and buffets in the U.S. 2009-2017 have yielded some very interesting results. What it shows is these numbers were forecasted to reach 5.7 billion U.S. dollars in 2017. Yes, this is 5.7 Billion, with a "Big B". This number compiled by
Another viable company called Datasential has also provided some additional results in this foodservice industry niche as well. They ask if the foodservice industry is bringing back to classic school days styled food? Statistics from the Datassential survey of 1,500 consumers, 55% of consumers either like or love-cafeteria-style restaurants, which many are calling the new buffet. Generally accepted concepts of cafeterias and buffets usually involve self-service from hot and cold food lines, while cafeteria-style restaurants involve servers dishing out plates of prepared foods in a single-file line.
Now, what does this have to do with a buffet and a cafeteria, and how does it relate to you may ask. Well, as an industry in and of itself, commercial kitchen equipment lines do support this industry at large, and it means to you as a consumer there are so many manufacturers out there that generate hundreds of products that may be beneficial in your restaurant kitchen equipment setting. As premier restaurant equippers, here at Main Auction Services, our main goal is to provide you and your company, restaurant, and commercial kitchen with the best new and used restaurant equipment out there. While you may not use all of the various types of restaurant kitchen equipment, it is important that in economies of scale, your recognition of a 5.7 Billion dollar industry can definitely make a huge difference in your bottom line if you can capitalize on using restaurant equipment we are discussing.
Perspective also figures into the Datassential information. "Millennials may have children, so cafeterias and buffets can be a good value with options for the whole family," Mike Kostyo, trendologist at Datassential said. However, it is also true that the younger consumers aren't just nostalgic for the sloppy Joe days of their high school and college years. They want modern, updated offerings with different types of new source foods. Ongoing sustainable suppliers of new and distinctive food. Results are clear from this Datassential survey. The new trend setters speak volumes. It has been found that 72% of respondents want a salad bar, 43% are looking for plant-based foods in their local cafeteria-style restaurants and 56% of respondents crave more global flavors.
General Types Of Commercial Kitchen Equipment Used In This Niche Market:
Chafers and Accessories
Buffet Utensils
Insulated Beverage and Food Containers
Bon Chef Country French Collection
Salad Bar Supplies
Plastic Crocks
Silverware Dispensers
Butane Stove Cover-Ups
Vollrath Utensils
Buffet Stations & Carts
In Institutional Settings like hotels, hospitals, corporate settings, schools, universities, and the like, meal programs are exploding. School Meals Programs, National School Lunch Programs, Fresh Fruit & Vegetable Programs, Breakfast Programs, and Milk Programs have found their way into farm to market programs in cities all across America. Additional types of internship opportunities like for diabetics, arthritis patients, sports programs for nutrition and new deals regulating these types of programs dramatically affect communities where you may be able to participate. Buffet supplies of all types are popping up from leading manufacturers of restaurant supply manufacturers.
Some community restaurants are setting up inside their regular commercial kitchens, a sub area that contains a mini version of a cafeteria line for restocking purposes. Modular kitchen equipment that can be rotated in and out of any location has become a new option for the restaurant, institution, or bar options in meeting seasonal needs that are community based. Taking into account things like School Cafeteria Equipment can be a future option when working with special fairs, events, sports events, and community based options in the city where you reside.
Here are some of those types of commercial restaurant equipment you might be interested in finding out more about:
Food Prep Tools
Cooking Equipment
Condiment Station
Shelving and Storage Supplies
School Kitchen Equipment
Refrigeration Equipment
Maintenance and Cleaning Supplies
Cooking and Serving Utensils
Cafeteria Supplies
Creative Solutions to Ending Food Waste
Trump Administration Launches "Winning on Reducing Food Waste" Initiative in October of 2018 which has dramatically improved communication and coordination in the USA in federal agencies. Specifically the U.S. Department of Agriculture (USDA), the U.S. Environmental Protection Agency (EPA), and the U.S. Food and Drug Administration (FDA) announced last year the signing of a joint agency formal agreement (PDF, 579 KB) under the Winning on Reducing Food Waste initiative.The purpose of this agreement is significant as it is focused on improving coordination and communication across federal agencies attempting to better educate Americans on the impacts and importance of reducing food loss and waste. In addition, the signing the joint agency agreement were U.S. Secretary of Agriculture Sonny Perdue, Acting EPA Administrator Andrew Wheeler, and FDA Commissioner Scott Gottlieb, M.D. are better equipped to reduce food waste.
Why is this important to you as a restaurant owner in small city usa? Reducing Food Waste means what can you do along with schools, institutions and the like to help. One of the most outlandish statistics released about food waste will literally blow your mind. Did you know this - Americans waste enough food every day to fill a 90,000 seat football stadium. Approximately one-third of all food is wasted at the retail and consumer levels which means this is right square in the middle of your back yard. Statistical research has shown that food wasted by children is similar to the rest of the U.S. population, there are many ways institutions like hospitals, universities, schools and more can reduce food waste and teach everyone about the impact it has on the environment and in their community.
Conventional food service, food preparation, cafeterias, buffets, restaurants, are all areas that given the focus of elimination of food waste can reduce, recycle, and recover food waste. By implementing new ideas, every city in America can play a vital role in scaling back the amount of food taking up precious landfill space. More importantly, if the art of stopping massive food waste as a learning opportunity can happen, we are confident that it can instill better habits in our society that includes everyone. As young people coming into the foodservice industry find new and different foods and ways to prevent food waste, society as a whole can produce more civic-minded, community-conscious adults. It's a win win scenario for the pairing of commercial kitchen equipment teaming up with today's communities. Together communities at large can validate the 5.7 Billion industry and help to keep our cities restaurants be successful. Courageous yet simple changes means you as a restaurant owner can joining the US Food Waste Challenge. Keeping it Real!
Main Auction Services is committed to helping you get the best products from the top manufacturers in the restaurant and foodservice industry. We buy restaurant equipment and sell your restaurant equipment as well as provide the nations leading brands of commercial kitchen and restaurant equipment to ensure that you have the opportunity to bid on the best quality in refrigeration, furniture, cooking equipment, bar supplies, sanitation supplies, food preparation equipment and dining room essentials through Main Auction Services' online auctions.
1310 West Main Street • Grand Prairie, Texas 75050 • 972-642-0513 2100 E Union Bower Road • Irving, Texas 75061 • 972-579-4612