Want to sell or consign your equipment?
Call us and learn how!
Se Habla Español
Dallas:
972-642-0513
---
Arlington:
682-252-4020
---
Irving:
972-579-4612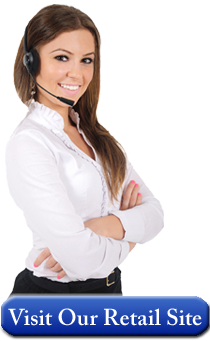 Increase Profits - Use Display Cases & Merchandisers
Restaurant Equipment Must Haves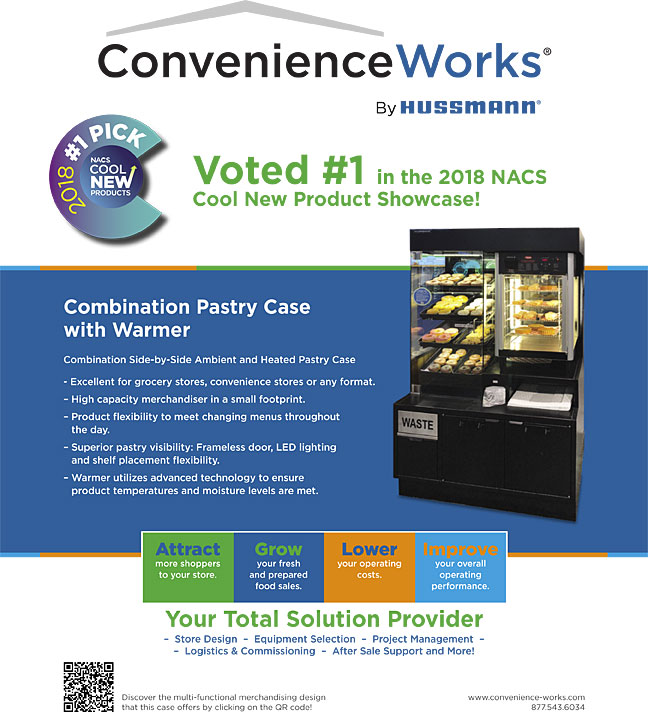 If you are a foodservice operator, restaurant owner, cafe owner, coffee bar, or kiosk provider, you need to read this article for 2019. Trends to increase profits are taking a very interesting turn. New menu items and products in your facility and location can become a profit center. Interested in taking more money to the bank? Main Auction Services invites you to read on...
Any foodservice operator of retail and commercial products will jump at the chance to earn a little bit more profit. The solution is simple and can change the way you market your new menu items. All restaurants, stores, cafeterias, kitchens in large facilities like hospitals and food manufacturers can now feature their new menu items as take home options by installing display cases and merchandisers in close proximity to your check out area and cash register. Think about it, it has never been so easy to increase profits by selling those delicious pastries, breads, take out meals and more then by letting your dining patrons see it on the way out the door.
In addition, Main Auction believes that by changing up the way you showcase your breads, pastries, daily specials, manager specials, take out meals and more, you can create more interest and draw attention to the products, instead of just keeping them in areas where a customer will pass by them repeatedly without looking. Merchandisers and display cases have been around for many years and come in a variety of options and styles, so make sure you choose the one that's perfect for your foodservice operation. Our daily auctions here at Main Auction Services provide you with options you may not have considered before.
Helpful Background Information - About Display Cases
Bakery and display cases can be easily placed on any countertop, perfect for impulse sales. "They take up limited room, and if you have really limited space you can get a display case that goes vertically instead of horizontally," explains Central Category Manager Autumn Faust. "You can display many different types of baked goods – one day can be muffins and the next can be cookies or pastries, or chips and snacks." but this is just the beginning.
An example in 2018 at the NACS Show in Las Vegas was the Hussmann Corporation Pastry Case with warmer. What? Yes you heard me correctly the case keeps the pastries exactly at the right temperature for eating. Find out more by clicking here: http://www.hussman.com Take a look at the picture above!
Acrylic display cases are the most common type because of the cost and appearance. These easily acquired types of acrylic cases are found in many different shapes and styles, so it's easy to find the one that fits your establishment the best. There are cases specifically for breads, pies, pastries and more. You can choose from having a self-serve case with doors in the front, operator only with doors in the back or both if you'd prefer. Most Acrylic cases are usually clear, or sometimes have a green tint to look like glass, and can fit in with any existing cases.
If you want to boost sales in 2019 and have items on your current menu's that could be displayed in a display case of some kind then you need to contact us here at Main Auction Services today. Why wait to be depositing more revenue into your bank account when a simple one time purchase might double your sales of any given item when displayed properly. If you need much bigger display cases, there are acrylic display cases that fit sheet pans. These cases also have doors in the front or back depending on which service style you'd prefer, but can hold a few sheet pans worth of product.
If you're looking for display cases that have a bit more style to them, or may better match the decor or theme of you specific location, there are wood accented cases for different types of product. These cases have wood trim along the top, bottom and sides and you can still choose the door style you'd prefer. Green tint accents the acrylic to make the cases appear to be made of glass.
Remember that when you own an acrylic display case, make sure it's kept clean and appealing to customers all day long. Avoid moisture in your display cases, as it causes them to become foggy and be sure you cool warm goods before you place them into the tight bins, or if you must load them right away, make sure you ventilate the goods until they cool down to avoid condensation.
When cleaning the display cases, a quick inexpensive solutions by be to wipe them down with coffee filters instead of paper towels to prevent towel fuzz. Coffee filters are very soft, and they won't scratch the acrylic like other towels can and they'll leave the display cases looking like new!
Merchandisers Are Another Option For Another Purpose - Refrigerated & Frozen Products
Merchandisers do play the same role as display cases, but they can also protect refrigerated and frozen product. Merchandisers do come in a variety of shapes and sizes, and work well in many different areas. Merchandisers can often with special lighting stimulate impulse purchases from your dining patrons. In addition, some merchandisers are built to hold some specifics with display of products. For instance, some display cases are designed to only hold unopened product, some can hold opened product like wrapped sandwiches or even uncovered pies. These types of options could also have mirrored ends to make the cases seem more full. Light is reflected easily in this type of merchandiser and use colored shelving to contrast products for higher visibility.
Best sellers so far this year are small refrigerators or freezer display cases. Eye level locations at check out locations do promote impulse buys and these types work very well if you have limited space. Convenience stores, school cafeterias, snack shops, cafes and kiosks are your best options to maximize space and sales.
Open Air or Air Curtain refrigerated displays are door free, and showcase the product but make it easier than glass door units to grab merchandise and go. This type of merchandiser cases have a larger size and interior lighting to emphasize items. It is the curtain of air blows down the front of the unit, keeping cold air in. Typical use might be schools in this type of setting.
Glass Door merchandisers display cold or frozen items and will keep proper temperatures at all times. These cases come in a wide variety of sizes,and work very well on or under counters, grouped along a wall or freestanding in small spaces. A very positive feature of these glass door merchandisers are that they are much more energy efficient than air curtain merchandisers.
Frozen Food merchandisers are used to entice customers with high-profit frozen novelty products. These merchandisers prevent frozen treats from melting while still drawing attention to them. You can place these merchandisers in a variety of places because of their compact size. Traditional grocery and convenience locations often feature this type of display for impulse and single purchase options.
Traditional Refrigerated Bakery Displays and Deli Cases are very efficient when you want to showcase desserts, pastries or meats and cheeses in a store setting. Attractive display for quick turns and increased profits may have size limits and be location specific, however remember that shelves are included with these cases to optimize product space by showcasing them vertically. The flexible bakery displays and deli cases are perfect for delis, bakeries, grocery stores, restaurants and more!
Wine merchandisers in a variety of styles and sizes will keep wines chilled at the appropriate temperature to increase sales. The glass doors on these merchandisers invite customers to view all the product and have make it easy for a purchase. You can place these either side-by-side, or to stand alone. For Beer Barns, drive thru locations these work really well.
The perfect fit for a new Display case and merchandiser means shapes, sizes and types can vary, but also means it's very easy to find the perfect fit for your foodservice establishment. All types of merchandisers put products on display and make them visually more appealing, drawing attraction to the customer. Customers shop first with their eyes. Remember that a merchandiser or display case, ensures increases in profit and impulse buys for your foodservice establishment!
Main Auction Services serves you across the nation at our convenient locations: 1718 West Main Street • Grand Prairie, Texas 75050 • 972-642-0513 • 2100 E Union Bower Road • Irving, Texas 75061 • 972-579-4612 Take a look at the new restaurant equipment, used restaurant equipment, wholesale kitchen equipment, display case equipment, smalls, and so much more.
With a high volume wholesale inventory turn-over, our goal is to make sure that we meet your restaurant equipment, bakery equipment and bar equipment needs. Call us right now to find out more.