Want to sell or consign your equipment?
Call us and learn how!
Se Habla Español
Dallas:
972-642-0513
---
Arlington:
682-252-4020
---
Irving:
972-579-4612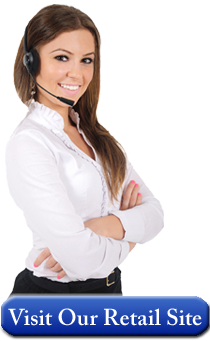 Water Filtration Systems Matter
Proper Installation Is Critical

How Important is the proper installation of the Water Filtration System to your restaurant? This should be a fundamental question for every restaurant to consider that is concerned about their bottom line. Main Auction Services is continuing with the education process about restaurant equipment in 2019 with the discussion of this article about proper installation of any water filtration system.
New restaurant equipment, used restaurant equipment, and your business buying restaurant equipment, or your business selling restaurant equipment is one of the most important features about your job. Since using a water filtration system will positively impact an operation's water quality, equipment performance and ability to keep up with demand — but only if it is installed properly. Not to mention helping to make food, beverages, ice and washing dishes at optimum performance for taste, prep, and effective use of dishwashing chemicals you use in your dishing machines.
Now to the most important thing about water filtration installation and it's process. Nothing works right unless it is installed properly. An incorrectly installed system creates a myriad of problems. Leaks, stopped up lines, water line issues period are trouble. These types of issues can lead to voided warranties and poor performance at every opportunity.
Using trained professional plumbers for commercial installation means the process is assured to work properly. As your operations managers can tell you, technical experts will help you step through the water filtration installation process. Identification of challenges, analysis of consequences if not installed properly and how it will work against every other process in the kitchen. A trained professional must handle the installation. The items below are the generic steps your operations manager need to take to insure maximum performance of a water filtration system.
Due Diligence Before Purchase Of A Water Filtration System
Before determining which water filtration system is best for your restaurant, cafe, cafeteria or institutional location; be sure that a water sample analysis needs to be completed at a minimum. Reality requires a site survey by a qualified beverage installer, and this survey process should include reviewing the requirements with the customers, taking photographs and collecting a water sample.
The results of this knowledge will provide further understanding about the water filtration systems right for your particular location. Next, your operations manager and filtration professional can review the information with the manufacturer of the system you are thinking about purchasing and then an educated decision can be made to select the type of filtration system that would address the needs of the operation.
Become Familiar With Set Up and Regulations
This next step requires in-depth evaluation of the operation's current state. As well as how that will affect both the unit selected and the installation. Since water filtration equipment has minimum and maximum ratings for operating temperature and pressure, so the professional will make sure that the specifications for the selected unit meet the current, long and short term operational needs. There is also a need to have proper clearance to remove filters and be near a power outlet and a drain. A professional will ensure that the unit is installed in a fitting location that meets these requirements.
Professional installers can review the equipment that will be connected to the water filtration system. Remember that beverage fountain machines, ice machines, drip coffee makers and even specialty coffee equipment, may require different filter technology.
Specific knowledge about your city codes required for water filtration is critical to your success. Many cities require that certain materials, like copper, be handled by a licensed plumber. If your management overlooks this step, it could cause your restaurant to incur heavy costs down the road. Having this professional would already be a savings to you as they would already familiar with any codes in the city where the restaurant you open or already have to comply appropriately.
Plan Ahead For The Purchase Of Your Water Filtration Equipment
Most restaurant equipment and kitchen equipment is typically already in place prior to the installation of the water filtration system. While water lines for that equipment are spread throughout the building and may already be in place, could be difficult to determine without professional help. Having a professional map out the pipes ensures that any major mistakes are avoided.
It is important that you do not filter wrong lines unknowingly. An example would be the lines for the toilets and urinals. Not only will it waste the system, it could mean those units would not be operating properly. That could mean they will have to draw more water than the line is rated for, and the beverages lines could be starved for water. Unfamiliarity with the water lines could lead to cutting open an active water line accidentally and creating a big mess for the kitchen.
Gather The Correct Components For Installation
Since each water filtration system is different, there may not be a standard set of components for a proper installation. Beyond the system itself, additional parts may need to also be installed and those could range from specific beverage tubing to special pipe fittings needed to install the system. Trained professionals help ensure that there are no delays from having to acquire a missing component the operator didn't know they needed.
Prepare All The Beverage Lines
Sanitizing lines is critical when the technician cuts open a beverage line. This normal process during installation exposes air and introduces bacteria and other types of contamination. Sanitizing the line will eliminate the risk, but if this important step is not done properly, the improper exposure will cause equipment issues, and possibly health issues, over a period of time.
Mounting The Water System Correctly
Once all correct parts have been acquired and it is clear ample space is available, the mounting process can begin. Be sure the new water filtration system is using the correct hardware, such as anchors. If the system is not mounted securely, the operation runs the risk of the unit falling during operation and this would spell disaster.
Preliminary Prep For The Filtration Equipment
Once your new system has been properly installed, execution of the start-up process is critical for the successful operation of the unit.
All filters must be flushed in the correct sequence. An example would be in order to remove the chemical used to prolong the membrane during shipment, the ultrafilter must be flushed without any other cartridges following it. If this is not done properly, the chemical gel will go into the other cartridges, clogging them and negatively affecting the taste of the water. This is totally bad news for your brand new equipment.
Remember also that the water filtration unit also needs to be plugged into a power supply. Besides protection from power surges, this step ensures that the system will flush on schedule. As with most manufacturing recommendations, flushing is critical for expected life span of those cartridges. Remember if you don't, the system will operate and filter water, but won't flush the ultrafilter cartridge, shortening the lifespan.
Startup process completed, ask your professional installer to evaluate all the fittings and confirm that no leaks occurred during the installation or initial flushing process. These inspections are another area where mistakes can be overlooked unless a professional is handling them. If leaks have occurred, it is probable that they are too small for the untrained eye to catch, but over time will waste water, and money, if they go unnoticed.
Start-up steps are critical, not only because of their impact on proper operation, but also to ensure that the unit stays under warranty. The water filtration system may be getting too much or not enough water pressure, or if it is undersized for the application, any failures would not be covered.
Installation Of The Bypass For Servicing
The Bypass installation step is critical for servicing the unit to avoid downtime in the event of a filter failure. If one of the filters clogs, it will not supply water to the beverage equipment, but if a trained professional installs a bypass, the operator would simply turn a valve to allow unfiltered water to flow to the equipment. This is a temporary workaround that eliminates downtime while the unit is serviced.
In addition, servicing the unit, such as replacing a cartridge or fixing a water leak, the bypass allows the technician to turn water off only to the system. If there were no bypass installed, water to the entire facility would need to be turned off in order to service the unit. Time and money are saved.
Properly installed water filtration systems and service programs form a partnership with a team of certified, skilled beverage installers in your local community. These trained professionals ensure that the equipment is installed correctly and that it will perform to both manufacturers' specifications and customers' expectations. Who doesn't like to play by the rules and keep your warranty in place.
Water that tastes good, with or without ice, and beverage stations that properly mix carbonation and water with syrups are critical in your beverages. It is understood that your customers know when something tastes off. Be sure not to allow the future of your margins in this aspect of your restaurant revenue is compromised even before installation of any water filtration equipment.
Main Auction Services serves you across the nation at our convenient locations: 1718 West Main Street • Grand Prairie, Texas 75050 • 972-642-0513 • 2100 E Union Bower Road • Irving, Texas 75061 • 972-579-4612 Take a look at the new restaurant equipment, used restaurant equipment, wholesale kitchen equipment, water filtration products, smalls, and so much more. Call us today and speak with one of our restaurant equipment specialists.