Want to sell or consign your equipment?
Call us and learn how!
Se Habla Español
Dallas:
972-642-0513
---
Arlington:
682-252-4020
---
Irving:
972-579-4612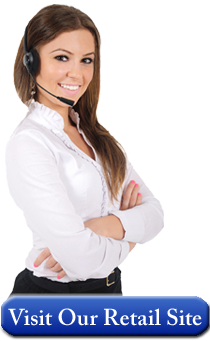 Time To Run Smart

You are running fast, and under pressure. If you are a restaurant owner/operator, then it is time to talk about profit margins. In this foodservice industry of today, margins are critical for success. How to maximize those margins may be different for each restaurant, bar, cafe, franchise, institution, or facility; but let us examine the numbers. It is all about those numbers that can tell you where you can scrutinize every dollar spent and every dollar saved. Your leadership can promote great ideas, provide motivation, embody training, and help to create a business team that will be successful and grow every quarter. Let's get started with your success. Foodservice is in your blood, and it is critical you study and make a profit at the same time. Here is a article that will definitely help you get started and will allow your best foot forward for the future.
Main Auctions goal is to help you maximize more than your restaurant equipment. Effective ways restaurant operators and managers can cut labor costs while optimizing your people, equipment, performance and profits of both, and still maintain a steady client base with growth every quarter is the goal. Time, thought, planning and accountability are all part of the new industry equations. ROI, return on investment is totally worth your time because of all the small changes that can add up to big savings across the board. Let us examine cost cutting and dollar savings ways to make these goals happen.
Cost Cutting & Dollar Savings Tips:
Stop early clock ins. Enforce clock ins with a POS system or labor mgt tools in line with management rules and regulations posted.
Make sure employees clock in using the correct job function for that shift. Eliminate higher rate costs for staff who do not work those positions. Clearly mark those job codes in the system to eliminate errors.
Schedule online and save time. Tweaks can be updated quickly and changes can be approved quickly by management staff.
Reduce unnecessary overtime hours. Keep an overtime report daily and weekly to keep those hours in check.
Over-staff only during peak hours or for special events. Understaff only when burnout won't happen. Weather, events, marketing initiatives and holidays all may play a part here.
Actual labor staffing will lend itself to staggered staff additions and logouts. Saving labor costs based on actual figures rather than trying to figure out what may work.
Pay a living wage. Productivity and satisfaction by staff can still mean you may not have to reduce wages.
Manage Your Business To Optimize Costs -
Manage your labor by using scheduling templates. Sales targets or seasonal options are always a factor and reduce staffing issues.
Optimize by quarter with a goal focus on the balance of quantity of staff and quality of service. Both are critical. This will also eliminate budget and labor issues.
Schedule based on staff skill level. Those still learning, training, or getting certified must continue that path. Peak dining patrons requires reduction in errors and waste in the front of the house as well as the in the back kitchen.
Remember to try to set up meals for staff before or after peak dining periods. This will apply to breaks as well. Keeping well staffed for customer service will help you be flexible.
Try advanced labor forecasting. Regardless of fast casual, quick service and or full service restaurants, quantity of guest, what they spent, what day did they spend, and scheduling prepared manager specials means you control how much labor you need to set up for. Smart algorithms use this data to generate the most optimal schedules based on your distinctive labor drivers.
Measure Performance That Produce Right Results -
Tie all your schedules to your labor and sales budgets. You must know how your labor performs against your target budget numbers. Comparisons of these numbers gives you insight about your overall business performance.. Keeping it in the black is always your goal here.
Measure your labor percentages. The higher the percentage the higher your labor costs, the lower the percentage the lower the labor costs. Ideal percentage thresholds usually run between 14% - 21%. It's a given anything in the high 20's may threaten to put you out of business.
Measure you sales per labor hour. Promotions, discounts, coupons, and increases in food costs all throw off your numbers. SLPH, Sales per labor hour can drive optimal team member hours and is a critical performance indicator for all scheduling issues. Staff plans on forecasting based on sales is a better accurate calculation distortions won't affect price increases and discounts.
Be sure to review actual versus scheduled data regarding staffing and any discrepancies. Tracking of hours worked, overtime hours, and scheduling data will provide managers critical information nedded to make informed and intelligent scheduling decisions. Developing good habits will help optimize your schedules and labor costs.
Industry labor averages based on locations are out there. See you stack up. Knowing your average employees, average OT/ per year, average labor %, and gross sales is always a great idea.
There are some new products and services out there like Hot Schedules that can easily facilitate the necessary automation required to generate the numbers and knowledge you can glean from them. Avail yourself of finding out more about them, and put into practice how you can maximize all the variables in running your business. Hopefully these ideas on cost cutting and optimization of your labor and employee productivity will better insure your ability to maximize restaurant equipment buying plans. Having the cash you need to implement a new equipment purchase plan; will insure profitability in every aspect of your foodservice organization.
If you need to buy or sell one piece, or the contents of an entire restaurant, Main Auction Services is your resource for late-model restaurant, bakery and bar equipment, and hot and cold food tables. Call today to speak with a restaurant equipment specialists. Used Restaurant Equipment For Sale, Restaurant Equipment For Sale, and Restaurant Equipment Auctions, Main Auctions Restaurant Equippers Are Here To Serve All Your Restaurant Equipment Needs Here In Texas and North America

1718 West Main Street • Grand Prairie, Texas 75050 • 972-642-0513 12922 Hempstead Hwy • Houston, Texas 77040 • 713-690-1231