Want to sell or consign your equipment?
Call us and learn how!
Se Habla Español
Dallas:
972-642-0513
---
Arlington:
682-252-4020
---
Irving:
972-579-4612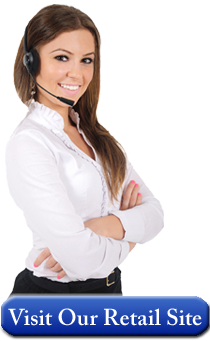 Clear The Air Pollution
Chemical Fumes & Odors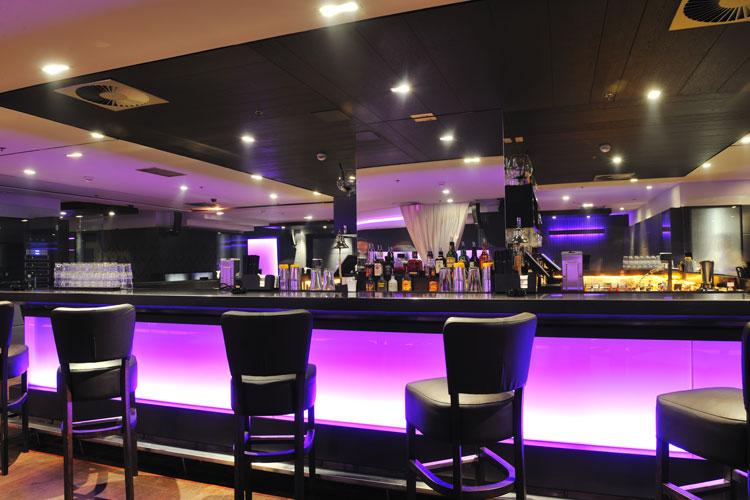 Bartenders are said to be the modern shrink right? Is your bar a place to drink and party, but also a refuge for many who stop by to unwind from the stresses of life? Main Auction Services invites you to make sure your restaurant bar, cafe, and complete bar facilities are filled with clean air, smell great, and have the types of restaurant bar equipment to improve the air all your guests and regular patrons breathe while they are there.
Main Auction Services is here to make sure you have restaurant equipment that can keep your restaurant bar, restrooms, tables, chairs, bar stools, and bar equipment clean, safe, and free of tiny particles and contaminants in the air. Proper bar equipment, when managed carefully, will minimize air pollution through regular cleaning and equipment clean ups. Main Auction Services sells bar equipment that will insure, that your location will be a clean and safe space too. In this article, we are going familiarize you and your staff about how to improve your bar's air quality from cleaning up, to air purifying. So Let's Get started!
Purifying The Air!
Clean Bathroom Regularly - The 2 most common air contaminants in most bar locations, are chemical fumes and odor. Frequently of these fumes and odors can come from additional locations like bathrooms—both clean and unclean. There are many types of products that you can use in order to clear bathroom-related contaminants from your air:
Use products considered Natural - You don't need bleach to make your toilets and tiles sparkling clean. Instead, you can create a cleaning solution out of natural products by mixing vinegar and baking soda.
Air Out the entire facility - If you do choose to use chemical-based cleaning agents, then make sure to air out the room to allow the fumes to release on an ongoing basis.
Keep all surfaces Dry - Moisture is not your friend and can easily cause more odors, if not allowed to dry properly. Be sure to ask our qualified staff here at Main Auction Services about any installation of dehumidifying agents to help to keep everything dry even without supervision. Now that your bathroom's all clean, it's time to move on and wipe down other surfaces as well.
Cleaning Tables & Furnishings - One of the issues when cleaning tables is that the rags seem to break down and will smell after a limited time. If you're looking for a disposable method, then you should use disinfecting wipes instead. What's great about this is that it also strips your tables of disease-causing micro-organisms. Volume purchasing is an option or regular purchases of bar towels and the like are always options and well.
Kitchen Clean Up - Application of the tips that we have shared with you when cleaning your kitchen is great but in addition, you need to keep tabs on your inventory; which is a hidden odor creator. You see, food and drinks going way past their expiration date is also a cause of air pollution due to their strong odors. What's more, this can also invite mold and mildew to develop, thereby spreading contaminants in the air. Bar supplies like soda guns and trays, bar sinks, bar dishwashers, granita machines, espresso machines, blenders, bar back coolers, coffee equipment, deep well bottle coolers, direct draw beer dispensers, and glass chillers and glass washers are all subject to mold, mildew, and can cause odors as well as health risks. Pay special attention to your soda guns and garnish trays since both can get dirty easily. Frequent purchases of all your bar supplies is simply a call away here at Main Auction Services.
Change Your AC's Filters - Remember that regardless of how much you clean, there's still a thin layer of dust in the air from entry, deliveries, proper ventilation and more. That's normal. Good thing your air conditioner is equipped with air filters that can catch all that dust and other small particles! That's why it is so important that you don't forget to clean those filters on a frequent basis for best results.
Keep Optimal Humidity Level - With careful study and analysis be sure to manage humidity. Clogged air filters will leave your humidity unchecked, and promote growth of molds, wild yeasts and additional health problems. Especially if you brew your own beers... The optimal humidity level is 50%, and you can measure that with a hygrometer. If you need more control over your establishment's humidity, then it is possible you must to get a commercial dehumidifier.
Purify the Air - Proper humidity isn't the only way to keep your air clean and fresh. It's a must to purify the air afterward. This is the step of replacing stagnant air with fresh air. There are two different types of air purifiers: natural and electric. Let's examine these.
Green and Natural Air Purifiers - Invite some fresh air in by opening those windows, doors, and delivery locations to dilute the stagnant air inside. A very easy second is through beautiful plants. They are a natural air purifier. Everyone loves to step into a restaurant, bar, cafe, or any type of social facility that smells great. In some industries like leasing offices they bake apple pies or some other yummy cookies which creates a fantastic scent. Breathe in new life by being a natural air purifier very simply.
Air Purifiers - There are maintenance companies for plant care, and regular deep cleaning companies to come in quarterly and assist with those kitchens that deep fry or roast often. The problem with plants, however, is their maintenance. Other considerations like electric air purifiers positioned all around your bar, especially near the bathroom and smoking areas where the air quality is the worst to fend off any unwanted odors.
Make sure to choose a dependable air HEPA Filter. Also known as High-Efficiency Particulate Arrestance, today, this is the best filtration technology that you can get in the market today. These filters can trap up to 99.97% of all the impurities in your air.
Carbon Filtration Systems - are another filter that may also be considered. These carbon filters are great in purifying both weird odors and allergens like pollen and will relieve any allergy reactions in your bar patrons. Last but not least, try to provide portability for all your air equipment. This insures they are easy to move and position anywhere, and will be easy for you to adjust them according to your needs. Eliminate all allergy type reactions in your bar patrons. Last but not least, try to provide portability for all your air equipment. This insures they are easy to move and position anywhere, and will be easy for you to adjust them according to your needs.
Main Auction Services is committed to helping you purchase the best products and bar equipment available in the restaurant and food service industry.
It is a common misconception that air pollution is only present outdoors. Indoor air pollution can be even worse and cause more serious respiratory health issues due to extended exposure. Decor, ceilings, walls, floors, and carpets are all subject to rigorous cleaning and disinfecting every day. Make your bar a safe refuge where they can have fun and literally just breathe.
Call us right now, a qualified staff member is standing by: 1310 West Main Street • Grand Prairie, Texas 75050 • 972-642-0513 2100 E Union Bower Road • Irving, Texas 75061 • 972-579-4612