Want to sell or consign your equipment?
Call us and learn how!
Se Habla Español
Dallas:
972-642-0513
---
Arlington:
682-252-4020
---
Irving:
972-579-4612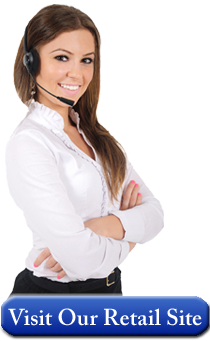 Texas Salsa Flavors - Restaurant Supply Products
Regional Mexican Salsa Rules

Who knew that in 2019 the nations most popular condiment ketchup, would be dethroned by, yes you guessed it "Salsa". A noble achievement in and of itself, Texas is no exception to the Salsa changes that have been or will become new in 2020. According to the New York Times, a December article last week said Salsa has now become as mainstream as Apple Pie.
All restaurants offer some type of culinary hot sauce, salsa, or hot pepper flavored dishes here in Dallas, taste testers can confirm there is a true classic and then there are newbies. Preparation techniques in restaurants here in the Dallas Ft. Worth region are as varied as who prepares each dish. Main Auction Services has specialized in providing kitchen equipment to prepare any and all menu items from tables to refrigeration. Smalls are no exception either. Food processors, grinders, blenders, convection ovens, plates, serving bowls and plates take out containers are just a jew of new options you have when you bid on auctions here at Main Auctions.
Main Auction Services offers name brands commercial restaurant equipment like HOBART MIXERS, BUNN, VULCAN, TRUE, DELFIELD, TURBO AIR, BLODGETT, CAMBRO, WOLF, DUKE, WINCO, CARLISLE, MANITOWOC, HOSHIZAKI, SCOTSMAN, HOBART, SUNFIRE, CAMBRO just to name a few. Checkout our first auction coming up on January 10, 2019.
Offering weekly auctions, new and used kitchen equipment and restaurant equipment for sale, Main Auction Services is here for you. Mochahete's, flour tortilla machines, bowls for serving and prep, and simple tools like knives, prep stations, storage containers can be had at most Main Auction Services auctions and for purchase. New restaurant equipment and Used restaurant are all available year round and you are simply a call away. 972-642-0513 and 972-579-4612 in Irving are ready to speak with you about all our upcoming auctions for restaurant equipment..
In Texas we are not surprised to learn about the new flavor in salsa's in our regional restaurants. Salsa's are broken down by families in Texas as well as Mexico and typically have some items and spices in common. What is all the rage now, in these same families, is the latest trends to add to traditional recipes. Salsa gets new makeover with more fruits like mango, strawberry, peaches and flavor treatments in Mexican restaurants and beyond both here in Texas and even globally. Nancy Kruse's article from Restaurant News breaks it down into language we all understand in this weeks article.
Check out Nancy's report as one of the first indications of the oncoming wave of culinary crossover of foods and ingredients from outside the mainstream that will permanently alter the way Americans eat. The familiar Mexican condiment has long since assumed the status of staple here in Texas, of course, and while it remains a red, and occasionally green, and now perhaps red or orange, this traditional fixture is on lots of menus, and many chefs are going beyond the familiar to explore its true potential.
Regional vs Authenic
"Salsa is subject to wide ranging variations based on region of origin, the chef or even the home cook who created it, and more menus here in the south reflect those alternatives. A good for instance in Costa Mesa, Calif., Taco María, a Michelin-starred and James-Beard-Award recognized restaurant, offers Calabazas con Sikil Pak, seasonal squash with salsa de semillas, or seeds, that typically include pumpkin and sesame. Up the coast in Los Angeles, Broken Spanish has won plaudits and a Michelin nod for specials like quesadilla with oxtail, plantain and salsa quemada, a sauce made smoky and rich with roasted tomatoes. Leña Brava in Chicago features ceviche accented with spicy hazelnut salsa macha, a variation on a standard from Veracruz.
Speaking of smoke and Veracruz, morita is a chile variety that is popular there and popping up here in the USA. A first cousin to chipotle, morita is also a smoked jalapeño, but lighter smoking gives it a fruitier finish. This works to its advantage in dishes like the octopus tostada at Black Market in Indianapolis, which comes with morita salsa aïoli, pickled onion, avocado and black beans. Antique Taco in Chicago purveys 'farmers'-market-style" tacos like one with grilled steak topped with morita salsa, arugula, onion, lime, queso and cilantro.
Also in Chicago, popular Big Star creates a vegetarian option with The Walking Taco — a cousin of the Frito pie of Texas — made with corn chips, spicy pinto-bean dip and salsa Tamazula, an homage to a well-known salsa brand from the state of Jalisco" Supremo, an Atlanta-based taqueria, pays homage of a different sort; its carne asada taco comes with salsa albañil made with avocado and queso fresco and named for the laborers who favored it ("albañil" is Spanish for "builder").
Fruit Forward
Trendy restaurant chefs have moved farther afield with fruit-based salsas that brighten the items they accompany.
"This is the case at Plado Tasting Bar in New York City, where Norwegian salmon is served with citrus salsa and avocado. At Flora Street Cafe in Dallas, the fall menu features crispy pork belly balanced by an acidic cranberry salsa. A similar balancing act goes on at Broken Spanish in Los Angeles, where the roasted chicken comes with pomegranate salsa.
Flights of fancy in the salsa department include the cashew salsa appetizer at Taqueria in New York City's West Village, which is served with chips, as well as that restaurant's pastrami taco with mustard-seed salsa. Nearby Babs restaurant fuses European and Mexican influences in dishes like charcoal-grilled swordfish topped with mint salsa verde.
And in Fairfax, Va., Taco Bamba offers the very model of the modern menu mashup. The Robinson Ramen Taco comprises noodles, shoyu carnitas, canned corn, togarashi tartar and salsa Machado, created by baseball player Manny Machado, who started his major league career with the Baltimore Orioles."
Not Just Your Momma's Salsa
According to Nancy, another Mexican staple, mole, is being reinvented, too.
"The classic range of sauces with pre-Hispanic roots has lately been the subject of contemporary reinterpretation. At Poca Madre in Washington, D.C., the day boat scallops sport butternut-pineapple mole, while at Empellón in New York City, A-5 wagyu fajitas are accented by black pepper mole. Special mention must be made, however, of Miss Ada in Brooklyn. The restaurant creates a Mediterranean-with-a-twist menu that includes short ribs plated with Israeli mole, a combination of Middle Eastern spices, harissa and chocolate."
Restaurant equipment in Texas and nationwide, with new inventory arriving on a daily basis. This inventory is made available for purchase through regularly scheduled online auctions. ain Auction Services is committed to helping you get the best products and equipment available in the restaurant and food service industry. We buy and sell all types of commercial food preparation, service and storage equipment to ensure that you have the opportunity to bid on the best quality items in refrigeration, furniture, cooking equipment, sanitation supplies, food preparation equipment and dining room essentials through Main Auction Services' online auctions.
Check Out Food Prep Products:
Mixer
Slicers
Band Saws
Blenders
Carving and Cutting Boards
Cheese Cutters & Graters
Dicers
Egg Poachers
Food Processors & Cutters
French Fry Cutters
Hamburger Press
Immersion Blenders
Juicers
Mandolines & Vegetable Cutters
Meat Grinders
Meat Tenderizers
Mixers
Rice Grinders
Sausage Fillers & Tubes
Scales
Slicers
Spice Grinders
Thermometers
Timers
Vacuum Packs
Vegetable & Potato Peelers
Vegetable Dryers
Work Tables
Cutting Boards
Kitchen Utensils
Mixing Bowls
Pizza Supply
Plastic Food Pans
Pots & Pans
Steam Table Ware
Sushi Supplies
3 compartment sink
Prep sink
Mop Sink
Vegetable Prep
Countertop Mixers
Floor Mixers
Food Prep Meat Grinders
Food Prep Power Mixers
Food Prep Scales
Food Processors
Hand Mixer
Meat Slicers
Worktables
Thanks so much for your visit today to our website here at Main Auction Services. We hope you take a few minutes to discover upcoming Auctions, and our complete restaurant equipment offerings like cooking lines, beverage bar, holding cabinets, refrigeration lines, glasswares, dinnerwares, preparation, furnishings, storage, sanitation, cleaning and concession products for your kitchen, food trucks, restaurants, bars, and fine dining institutions. Call us today in Dallas at 972-642-0513 or in Irving at 972-579-4612. Se Habla Español!
---
Nancy Kruse, president of the Kruse Company, is a menu trends analyst based in Atlanta. As one of LinkedIn's Top 100 Influencers in the U.S., she blogs regularly on food-related subjects at linkedin.com. if you want to see other blog food ingredients she writes about.