Want to sell or consign your equipment?
Call us and learn how!
Se Habla Español
Dallas:
972-642-0513
---
Arlington:
682-252-4020
---
Irving:
972-579-4612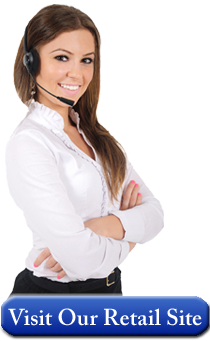 Commercial Restaurant Equipment - Industrial Mixers

Crucial Food & Beverage Industrial Style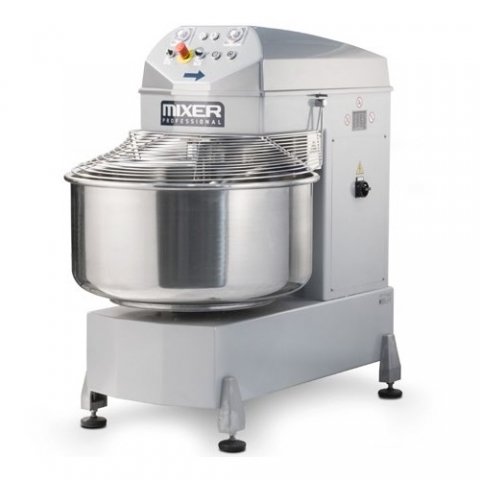 In many food service locations like restaurants, bakeries, bars, food and beverage in hotels and commercial kitchens in institutional settings, mixers are determined to be crucial machinery for daily operations. Are you looking to expand your revenues? It is a proven fact that many kitchens bake fresh daily items like take out breads, salads dressings, condiments like jams jellies and fresh cut tomatoes and salad extras. New commercial restaurant equipment, commercial kitchen equipment, baking equipment, bar equipment, and more in today's restaurant equipment models, mixers are essential for providing distinction between competitors.
Main Auction Services invites you to your next ongoing ongoing education class on Modern Industrial Mixers.
While modern mixers have been in use since the late 1800's, it wasn't until 1856 mixers became more efficient and higher powered with the addition of electricity.. The standing mixer designed in 1908 by Herbert Johnson revolutionized the standing mixer and began primarily found in the baking industry. It wasn't until this type of kitchen equipment became the standard in any commercial kitchen that mixers started branching out across a variety of industries.
Today's mixers are used to assist in a wide variety of applications from household to heavy duty industrial and laboratory uses. Let's talk about the types of Industrial Mixers are available and how they apply to you and your business. Restaurants, cafe's, school kitchens, bakeries, bars, and institutional facilities across the nation can use industrial mixers with ease. Companies like Main Auction Services provide absolute kitchen necessities for today's kitchen and restaurant equipment both new and used.
Types of Industrial Mixers
Agitators
Batch Mixers
Blenders
Drum Mixers
Emulsifiers
Food Mixers
High Shear Mixers
High Speed Mixers
Homogenizer
Industrial Mixers
Laboratory Mills
Mixer Machines
Mixing Blades
Mixing Machines
Paddle Mixers
Rotor Mixers
Static Mixers
Education 101 On Mixers
Paddle Mixer - One type of mixer is known as a paddle mixer, which is built with large paddles that rotate around a horizontal rotating axis.
Static Mixer - Another type of mixer is a static mixer, which uses flat, thin, ribbon-shaped blades. These mixers get their name because they contain no moving parts. Instead, they contain strategically-designed blockages that forcefully blend the materials together. Static mixers are sanitary and easy to clean and maintain because of the simple arrangement of their blades.
High Shear Mixer - In contrast to static mixers, high shear mixers are machinery that operate at a high speed, and are designed to apply emulsification, disintegration, particle size reduction, dispersion, and homogenization to a variety of solid and liquid materials. They work best in industries like food prep, paper and pulp and pharmaceuticals.
Drum Mixer - Drum mixers are a type of mixer that is built to blend low-to-medium-viscosity materials such as adhesives or cement. Drum mixers are made from gallon drums that rotate to mix materials of greatly varying particle sizes. Usually, they mix low to medium viscosity materials, like slurries.
Food Mixer - Certain mixers are used to give the final product a particular effect or appearance once mixed with certain materials. Food mixers are one example. They are commonly used to beat, knead, whip, blend, mix, or fold edible ingredients. Because of strict food and health regulations, these mixers must be sanitary.
Blender - Though it's often used interchangeable with "mixer," on its own, the term blender refers to mixers with sharp blades that work at high speeds. These are best for breaking material down into small pieces.
Planetary Mixer - Planetary mixers are agitators used in cooking (mostly to make dough) or in chemical mixing. They are called planetary mixers because they orbit around the outer edges of mixers bowls on an elliptical or circular axis.
Homogenizer - Homogenizers are used to completely blend and break down materials. Industries such as science, technology and food processing have been using homogenizers for years. Milk and cream are familiar examples of edible products that are processed by homogenizers.
Emulsifier - Emulsifiers are a high-velocity type of mixer that uses a perforated screen to mix materials that are otherwise highly difficult to blend.
Agitator - Agitators are used to process substances with low viscosities such as liquids. The agitation process is mainly a process aid, acting as a secondary procedure in the overall process. Note that is does not do well with thicker, more viscous materials.
Batch Mixer - Batch mixers are used mainly to blend materials with varying lengths of mixing. To carry out this process, the mixers blend a single load of material, and are then refilled with the next material, or batch.
Ribbon Mixer - Ribbon mixers are static, meaning that they don't have any moving parts. Their flat, thin blades instead function as stationary roadblocks that the materials they're mixing must go around. When they do this, the materials mix and blend together. Ribbon mixers, like most static mixers, are easy to clean.
Industrial Mixer - Industrial mixers consist of a large vat or tank to hold the materials, and blades that agitate the materials using force. Industries that involve large-scale commercial production will most likely use industrial mixers, as they are capable of processing materials in large volumes.
In-Line Mixer - In-line mixers are mixers placed inside pipes, or in line with material flows. Instead of mixing materials in a tank, they mix them right there in the pipe. This allows them to process exceptionally large batches of material while using an exceptionally low amount of horsepower. They're also produce consistent batch turnover.
There are two main types of in-line mixer: static in-line mixer and dynamic in-line mixer. Static in-line mixers work using stationary contoured mixing parts, while dynamic in-line mixers use a combination of high-speed rotating parts and pump pressure.
Stand Mixer - Stand mixers, also known as standing mixers, are mounted on top of their motor so that they can stand upright. Stand mixers are easy to diversify, which is why they're available in anything from 1-gallon countertop styles to commercial styles upwards of 25 gallons.
Portable Mixer - Portable mixers are mixers that can be moved from one site to another to provide much needed mixing and blending that cannot be performed off-site. For example, contractors often use portable cement mixers to perform small jobs, like driveway concrete mixing. Portable mixers can be mounted on trucks or trailers as in-transit mixers, or they can be moved around on their own and powered by electricity.
Tank Mixer - Simply put, tank mixers, or mixer tanks, are mixing machines that use tanks to mix their materials. Usually, they're made from stainless steel.
Mixer Equipment Components all have some main common features - Usually a large vat or tank and a motorized set of paddles or blades that rotate on an axis. Depending on the application, mixer systems offer users the benefits of:
Consistency
Efficiency
Ease of Use
Durability
While it may be possible to mix materials without them, today's mixers offer a consistency of output that is hard to find elsewhere. In addition, the other methods may not mix materials nearly as well and as quickly. Mixers are designed with 2 things in mind. To work well and last a long long time. By using mixers your end products will com out thoroughly and evenly mixed for years to come. Materials construction like stainless steel which promote sanitary and corrosion resistant abilities, and precision for thickness and viscosity of materials mixed, and in some cases may be able to have customization.
For over 35 years, Main Auction Services has had a staff very familiar with your commercial kitchen equipment needs. New restaurant equipment, used restaurant equipment, and restaurant supply items have been our expertise. Our clients like you understand our role in your business and can help you by providing effective options for keeping your revenue up as you continue to evolve in the industry you have chosen.
Main Auction Services buys and sells new and used restaurant equipment in Texas and nationwide, with new inventory arrives on a daily basis. This inventory is made available for purchase through regularly scheduled online auctions.
If you are looking to buy new or used restaurant equipment, then you have come to the right place. Main Auction Services is a leading supplier of quality restaurant equipment. Main Auction Services has over 35 years of combined restaurant, food service, and related industry experience to help you equip your kitchen. Call us today in Dallas at 972-642-0513 or in Irving at 972-579-4612. Se Habla Español!