Want to sell or consign your equipment?
Call us and learn how!
Se Habla Español
Dallas:
972-642-0513
---
Arlington:
682-252-4020
---
Irving:
972-579-4612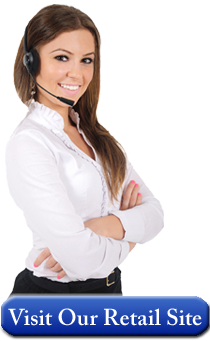 MUFSO
October 14-16, 2019
Sheraton Denver Downtown • Denver, CO

If your company isn't familiar with MUFSO, you should be. It's where leading restaurant execs connect, where they advance partnerships and where they get cutting-edge ideas to thrive in this disruptive business environment. Top of the line industry everything... A WONDERFUL OPPORTUNITY AWAITS!

Main Auction Services invites you to participate in the 2019 MUFSO Conference as a product and services participant. It is expected to bring a lot of excitement this year as they are celebrating their 60th annual MUFSO conference. For starters, MUFSO is moving to Denver, which is a very robust restaurant city in its own right. The show will sit in the middle of things in downtown Denver, right on the 16th Street pedestrian mall, which features local shops and restaurants.
The MUFSO Conference is designed to meet the educational and networking needs of executive level restaurant operators representing large chains, regional chains, emerging growth chains and high-volume independent restaurant companies as well as the Onsite segment. Disciplines represented range from CEO, President to VP of Operations, Marketing, Culinary, Supply Chain Management, Franchising and Food Service Directors.

The city will play an important role in the shape, and taste, of the program. We'll have a Taste of Denver welcome reception featuring local restaurants — and a CBD Tour hosted by market research firm Datassential. The food scene in Denver has been well documented and you should come explore it.

As always, you'll also be able to sample the innovative food and drink from NRN's Hot Concept winners. These are emerging restaurant brands from across the country that we think will be the next big thing.

For insights from restaurant leaders, attend our award-winning CEO panel, featuring NRN's 2019 Norman Award honoree Alice Elliot, CEO of the Elliot Group, and the 2019 Golden Chain Award recipients — Sam Fox, founder of Fox Restaurant Concepts; Julie Masino, Taco Bell U.S. president; Tim McEnery, CEO and founder of Cooper's Hawk; Scott Svenson, co-founder of MOD Pizza; and Liz Smith, executive chairman of Bloomin' Brands.
Leaders Connect
Restaurant industry CEOs and executives meet at MUFSO to share best-practices, celebrate industry leadership, and shape the future of foodservice. With 75% of attendees involved in purchasing decisions at the senior level, restaurant leaders network and learn in a peer-to-peer setting laser focused on today's business environment. Trailblazers are celebrated with the Nation's Restaurant News Golden Chain award, and groundbreaking Hot Concepts winners share secrets to success.
Leadership matters at MUFSO.
Ideas Emerge
Thought leadership takes center stage at MUFSO, where the newest business solutions and strategies — covering menu research and development, operations, marketing, technology, human capital and the workforce — drive ideation and innovation. In an exchange of data and insights through unparalleled educational content across more than 20 sessions, attendees bring home answers that will activate business growth.
Learn to think differently at MUFSO.
Partnerships Advance
Every corner of the food and beverage ecosystem is working to drive the foodservice industry forward, whether through new menu solutions to drive consumer trial or the latest workforce technologies to manage margins. At MUFSO, industry partners, suppliers, manufacturers and business services demo products, participate in educational sessions and network at events with an engaged restaurant executive community.
Build relationships and drive partnerships at MUFSO.