Want to sell or consign your equipment?
Call us and learn how!
Se Habla Español
Dallas:
972-642-0513
---
Arlington:
682-252-4020
---
Irving:
972-579-4612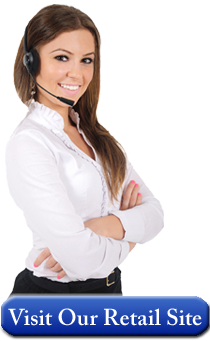 We Buy Restaurant Equipment - Main Auction Services
Sell Your Restaurant Equipment
Top Quality - New & Used Restaurant Equipment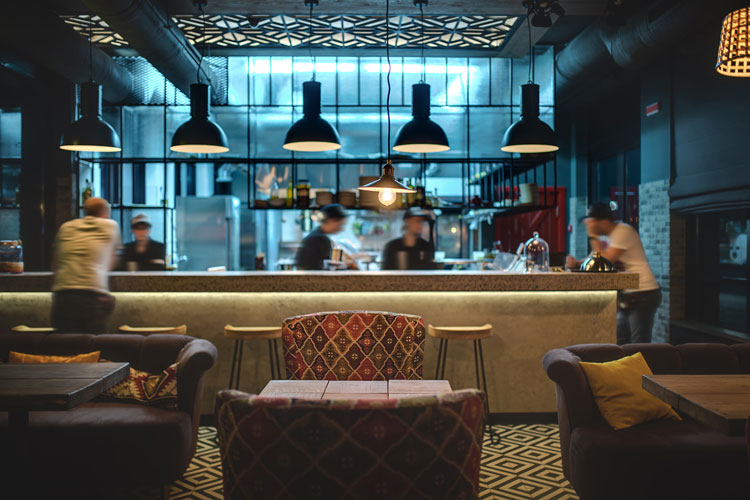 As a restaurant owner, your business depends on quality vendor sources and relationships for the purchase and sale of restaurant equipment. Experience in the foodservice marketplace means those vendors you develop relationships with have share a key factor: Trust. Trusting your vendors as well as learning about new and used commercial available in the foodservice marketplace says you can always have access to quality commercial kitchen equipment for all your restaurants & kitchens. Quality equipment equals preparing quality food every day for your dining patrons. Happy customers are repeat visitors and can make or break your business.
Trusted authorities on restaurant equipment, Main Auction Services represents over 50 years combined knowledge about the restaurant industry. The supply of restaurant equipment is required for every restaurant owner. The purpose must always be to provide you and your restaurant exceptional service, quality equipment, and a way to sell restaurant equipment or buy restaurant equipment when you need it. Our reputation depends on your customer satisfaction. Whether you purchase individual pieces of commercial kitchen equipment or complete restaurant packages, Main Auction Services is your premier vendor for all types of information about the foodservice's latest technologies and trends.
Do you need to buy or sell your restaurant, bakery or bar equipment? If yes is the answer, then you have come to the right place. Main Auction Services buys top quality kitchen equipment, paying top dollar, and sells you what your need for the menus you must prepare. We invite you to call us right now in Dallas at 972-642-0513 or in Irving at 972-579-4612. Se Habla Español!
Main Auction Services Buys & Sells Commercial Kitchen Equipment Of All Types & Manufacturers:
Bakery Equipment
Commercial Baking Equipment
Dings and Dents Manufacturers Surplus
Equipo Usado de Restaurante
Equipo Usado de Taqueria
Equipo Usado de Torteria
Food service equipment
Hotel Bar Equipment
Hotel Remodeling
Kitchen Supplies
Kitchen Supply
Restaurant Decor
Restaurant Equipment Equippers
Restaurant Furniture
Restaurant Supply
Subasta de equipo de Restaurante
Supermarket Equipment
Used Hobart Mixer
Used Restaurant Equipment
And More!
Main Auctions is a professional commercial restaurant equipment specialist, Our auction facilities and retail showrooms are capable of carrying a large selections of conventional new and used restaurant equipment like convection ovens, deep fryers, sandwich prep tables, refrigerators and freezers, ice machines, ranges, mixers, sinks, bakery equipment, dish washers and bar equipment, furniture, clothing, and beverage equipment just to name a few. We want to buy your restaurant equipment, and we want to sell your restaurant equipment - whether you run a full service restaurant, movie theater, small deli, school kitchen, hospital commercial kitchen, hotel facility, diner, drive in, or just a local bar in your neighborhood.
Conveniently located in the south central United States, Main Auction Services has multiple locations Dallas Fort Worth and Irving Texas area. We will pick up your Food Service equipment or Feel Free to bring one piece or a full restaurant Equipment to one of our Locations. Main Auction Services can help make sure your equipment sale experience is hassle free and rewarding. We can also provide you with a national liquidation venue for your used restaurant equipment.
Main Auction Services Also Provides:
Buying & Selling Pre-Owned Restaurant Equipment
Buying & Selling Restaurant Equipment after Landlord Seizure
Buying & Selling Restaurant Equipment after Lock-Outs
Buying & Selling Restaurant Equipment Before & After Remodeling
Buying & Selling Restaurant Equipment from Property Management Clean Ups
Buying & Selling Restaurant Equipment from Repossessions
Buying & Selling Restaurant Equipment Liquidations
Buying New & Used Restaurant Equipment to Sell
Offering Restaurant Equipment Sales & Purchases from Complete Inventory Buyout Sources
Private Treaty Sale Opportunities between Buyers & Sellers
Providing Restaurant Equipment for Proactive Consignment Opportunities
Restaurant Equipment Liquidators
Restaurant Supply
Scratch and Dents Commercial Refrigeration
Selling Restaurant Equipment In Online Auctions
Subasta de equipo de Restaurante
Supermarket Equipment
Used Hobart Mixer
Used Restaurant Equipment
With over 50 years of combined experience, Main Auction Services has been involved in buying and selling commercial restaurant equipment to restaurants, bakeries, taverns, bars, clubs, cafe's, gas stations, deli's, food truck equipment, churches, non-profit organizations, government and school kitchens and many other types of institutional entities more. Our qualified staff is here to help you realize a reasonable return on your restaurant equipment liquidation.
If you need more information about Main Auction Services, Pre-Owned Restaurant Equipment, Inventory Buyouts, Landlord Seizures, Remodel & Upgrade Pulls, Bank Repossessions, Asset Liquidations or Closing your Restaurant, Property Management Clean Ups, you are invited to call us immediately, explore our website, and please sign up for our Auction Newsletter to keep up with current news and auction inventory.
Main Auction Services takes in new inventory which arrives daily for our online auctions and retail showrooms. We buy and sell both new and used restaurant equipment. Whether you need to sell one piece or you need to liquidate the contents of an entire restaurant; Main Auction Services is your best online resource for selling your restaurant, bakery and bar equipment. Please call us today to speak with a restaurant equipment specialist. Call us right now in 1310 West Main Street • Grand Prairie, Texas 75050 • 972-642-0513 and 2100 E Union Bower Road • Irving, Texas 75061 • 972-579-4612