Want to sell or consign your equipment?
Call us and learn how!
Se Habla Español
Dallas:
972-642-0513
---
Arlington:
682-252-4020
---
Irving:
972-579-4612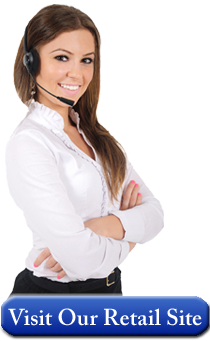 Sanitizers & Food Safety
Solutions To Big Challenges
Find Out About Ecolab

Working toward a healthier world means helping to solve food, health, climate, and safety challenges as foodservice begins to reopen across the nation. Big challenges means big solutions that can also be sustainable and safe for the environment too.
One of the most important relationships the industry can do is educate. Educate your company and your clients and one of the companies with information and products is Ecolab. Ecolab is the global leader in water, hygiene and infection prevention solutions and services. Every day, we help make the world cleaner, safer and healthier – protecting people and vital resources. How does this relate to you as a restaurant owner is vital in todays foodservice institutions.
Thinking about food and beverage processing areas; what will be the most effective way to disinfect your restaurants as we move forward? Investing in our companies and delivering quality products, beverages, and making it safe for workers and dining patrons means state of the art quality products you can count on. Synergex Sanitizer and Disinfectant is and EPA registered product you may want to consider for every food and beverage areas in all your kitchens, and in the dining rooms.
Synergex™ Sanitizer and Disinfectant is a mixed peracetic acid (PAA) based sanitizer and disinfectant that helps food and beverage manufacturers enhance food safety, quality assurance, worker safety and air quality. Synergex Sanitizer and Disinfectant has been developed to kill 99.9999% of Pseudomonas aeruginosa and Listeria monocytogenes pathogens in biofilms on hard, non-porous food contact surfaces, at no-rinse concentration level options. Synergex is listed on the EPA's List N for use against SARS-CoV-2**, the virus that causes COVID-19.
*U.S. EPA Reg. No. 1677-250
**Synergex has demonstrated effectiveness against viruses similar to SARS-CoV-2 on hard, non-porous surfaces. Therefore, Synergex can be used against SARS-CoV-2 when used in accordance with the directions for use against Reovirus on hard, non-porous surfaces. Refer to the CDC website at cdc.gov/coronavirus for additional information.
Main Auction Services wants to be sure our clients are finding out about quality products you need as 2021 moves forward. Synergex is a sanitizer and disinfectant designed for food and beverage and their patented formulation helps reduce day-to-day variability and promotes quality assurance. A powerful antimicrobial agent helps protect against many pathogens and spoilage organisms as well as bacteriophage, broad yeast and mold. Effective on virtually all surfaces and in clean-in-place (CIP) applications, Synergex helps food and beverage manufacturers enhance food safety while improving productivity.
Remember that Synergex can optimize your food and beverage operations through increased productivity, improved worker safety and air quality, and minimize environmental impact. It is possible for everyone in the foodservice industry can begin the process of helping to solve our world's greatest water, food, health and climate challenges through their commitment to protect the environment, address social concerns and adhere to responsible policies and practices. Here at Main Auction Services we encourage to check out more about how you can implement new tech to benefit your restaurants, kitchens, catering trucks, institutions, and more.