Want to sell or consign your equipment?
Call us and learn how!
Se Habla Español
Dallas:
972-642-0513
---
Arlington:
682-252-4020
---
Irving:
972-579-4612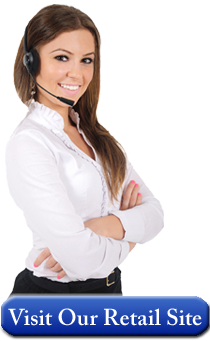 2020 Foodservice Trends
The Vision For A New Era
Life After Covid 19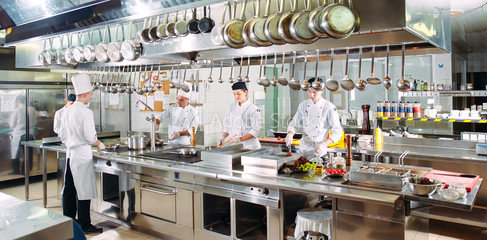 To each city there remains in 2020 the battle scars left behind from the virus fight as we move into this New Vision for 2020. While restaurant equipment is required, it will be said that some required items will always remain in the kitchen culture no matter what the industry faces every year. For those companies who remain in 2022, business must continue apace. Will you be ready?
Main Auction Services is here to make sure you will remain, and be able to compete, serving your cities guests to the best of your ability. Offering options to change your kitchen culture to meet new standards and equipment; is a game changer in many cities. Making a comeback and keeping additional revenue streams open for consideration is a must for 2020. Main Auction Services is committed to helping you get the best products from the top manufacturers in the restaurant and foodservice industry.
Main Auction Services buys and sells the leading restaurant equipment and foodservice brands to ensure that you have the opportunity to bid on the best quality in refrigeration, furniture, cooking equipment, sanitation supplies, food preparation equipment, bakery and bar supplies, and all your dining room essentials.
Remember in 2019 conscious eating, smaller restaurants and third-party food delivery were the latest and greatest. These large trends will continue to move forward into the new era along with additional trends we know will be affecting almost every aspect of foodservice: including regulation, manufacturing and technology.
Classics may be the new consideration. 2020 may have Past Trends Comback. First is a more involved kid's menus that feature updated versions of old classics and a continuation of the smaller restaurant trend that was seen in 2019. This new new era of food, concerns over the labor market and economic stability continue to challenge business owners, according to market experts at Grand View Research. But there is good news! Research shows that quick service restaurants will see growth and full-service restaurants will remain the largest generator of revenue up to 2025.
There are many ways that restaurateurs and operators can adapt to these trends and thrive in 2020 and beyond. Consumers are more focused on living more conscious lifestyles and foodservice operators are being guided to invest in more eco-friendly and energy efficient equipment to meet changing needs. Virus concerns aside, lets talk basics.
Energy consumption awareness - According to a foodservice report by Grand View Research, the increase in government regulations concerning cleanliness and hygiene, and the enforcement of Environmental Protection Agency (EPA) standards are prompting foodservice equipment manufacturers to build more energy efficient products to ensure that kitchen operators will stay compliant. This is great for every restaurant.
The rise in popularity of the zero-waste kitchen, supports theneed for more energy efficient products, driving the need for energy star certified products as well. Operators can build a more environmentally conscious kitchen operation better than before. Brands like Turbo Air, Blodgett, Southbend and Pitco all make highly efficient, Energy Star certified kitchen equipment which meets today's necessities to compete at all levels.
The eco-friendly movement reaches the ocean - Watch word of the day: Sustainability. This was a big trend in 2019 and will be gaining momentum in 2020 as part a larger trend toward transparency in the industry. Increased awareness of unsustainable aquatic farming practices and zero waste. Chefs are now looking for sustainable seafood (i.e. lesser known fish) options beyond the expected like Wild Alaskan pollock, anchovies, monkfish and Acadian redfish. Suppliers must be stable and close. Farm to table must continue in 2020.
Did You Know? The James Beard Foundation requires that all their Taste America events use their proprietary Smart Catch program to serve seafood in environmentally friendly ways. That said it is true you may better serve your restaurant business to looking into your seafood sourcing practices and consider new partners that could bring better and more eco-friendly options to the table.
Rise of electric equipment - Smart appliances is a highly sought after buzz word. Rising demand for smart appliances that are easy to use and more eco-friendly has restaurant and hotel foodservice operators opting to purchase new equipment versus repairing existing appliances. Brands like Manitowoc, Blodgett, Carter-Hoffmann and Crown are a few of the leaders in the industry developing products that are compliant with new energy standards and regulations and can help compete in the changing menu market.
Did You Know? New government regulations on energy usage in commercial operations is pushing this trend in electric equipment that also features smart technology. Using electric equipment in the kitchen, namely cooking ranges, cuts energy usage down significantly as the energy needed to cook food is more concentrated to the cooking appliance than with many gas-operated equipment, which produces a higher amount of ambient heat. Check out a rise in the use of electric ranges and countertop induction hotplates in 2020 as part of this emerging trend.
Smart Kitchens - New Technological innovations in foodservice are helping kitchen operations in both restaurants and hotels as they become even more streamlined. Many kitchens are moving toward smart appliances, mainly refrigeration. Remember that international food trade is made mostly of processed, canned and frozen food, the need for proper refrigeration that complies with EPA standards is more important than ever.
Kolpak provides a total cooling control solution for electronic walk-in refrigeration. Optional, wifi monitoring systems can be controlled remotely. They will track usage, temperature variations and features automatic defrost cycles.
Carter-Hoffmann makes Tenderchef; a dry-aging refrigeration cabinet for aging beef, poultry, cheese and more. The cabinet features temperature and humidity controls which will be monitored online or from an app on your phone.
Higher quality meat options - Remember that vegan lifestyles will not slow down, but, more carnivores are questioning the condition of the meat that makes it to the plate. Expert chefs say the demand for high-quality, hormone free meat options will continue to advance in 2020. While the debate on plant-based alternatives for meat continue to arise, the demand for unprocessed red meat is also creating new opportunities to provide customers with more options. High-protein diets like paleo and keto are becoming more popular and health-conscious people want healthier, more sustainable options.
Kitchen culture: Putting people before profits. This is a huge paradigm shift industry wide with a changed kitchen culture. More kitchens throughout the country are focusing on mental health challenges, harassment issues and staff retention. Some restaurants are witnessing the end of the "bad boy chef" era, according to Opentable.com. Things like increasing staff benefits and addressing the history of anxiety, stress and drug use within the industry by putting more focus on mindfulness, fitness and sustainable foods and lifestyles are soon to be the norm.
Did You Know? Kat Kinsman, senior editor at Food & Wine has not only written a book about anxiety, she started a help website called Chefs With Issues, which aims to give individuals in the foodservice industry, across all positions, a place to share their stories and share resources for dealing with the particular pressures of restaurant life.
Low ABV drinks add to the non-alcoholic movement - Beverage companies are producing packaged boozeless and low-alcohol beverages. These new products that imitate the flavors of classic cocktails like the martini and gin-and-tonics provide options for those consumers looking to decrease alcohol consumption. According to a Nation's Restaurant news study; restaurant industry experts say that people choose not to drink for many reasons, and that leaving non-alcoholic options off the menu in 2020 may just be bad hospitality.
While 2019 saw the rise of the non-alcoholic menu, 2020 may be seeing the rise of full-service sobriety bars, or non-alcoholic bars and nightclubs – taking mocktails to the next level. Places like Vena's Fizz House in Portland, Maine and Listen Bar in New York City are specializing in mixed drinks that are all zero proof. The sober bar concept is not exactly new, but it has spiked in popularity only recently, as individuals who are part of the wellness lifestyle look for healthier ways to party.
Restaurant kitchen equipment is what we do best. Call us today and speak with a qualified staff member for all your commercial kitchen equipment, restaurant furniture, and restaurant bar and restaurant supply needs.
1310 West Main Street • Grand Prairie, Texas 75050 • 972-642-0513 2100 E Union Bower Road • Irving, Texas 75061 • 972-579-4612